Plays
An Evening With the Family
The English language premiere
Translated by Carol Rocamora and Tomas Rychetsky
Directed by Glory Sims Bowen
Produced by FHB Productions
Presented at the Brick Theater on a double-bill with Guardian Angel.
Interested is reading some of Havel's newest plays and new translations? Check out the Havel Collection from Theater 61 Press.
Friday, October 27 at 8p.m.
Saturday, October 28 at 7p.m.
Sunday, October 29 at 5p.m.
Wednesday, November 1 at 8p.m.
Friday, November 3 at 8p.m.
Saturday, November 4 at 3p.m.
Saturday, November 11 at 3p.m.
Saturday, November 18 at 7p.m.
Sunday, November 26 at 5p.m.
Production
Set designer: Carolyn Mraz
Costume designer: Irma Escobar
Lighting designer: James Bedell
Sound designer: Elliot Lanes
Assistant director/stage manager: Jillian Harrison
Board operator: John Simmons
Cast
Dancing Girl No. 2: Jassica Baily
Grandmother: Brenda Crawley
Dancing Girl No. 1: Noemy Hernandez
Nameless Man No. 2: Eric Christopher Hoelle
Dancing Girl No. 3: Amy Liszka
Nameless Man No. 3: David Nash
Alena: Iracel Rivero
Nameless Man No. 1: Isaac Scranton
Mrs. Pokorny: Medina Senghore
Mr. Pokorny: David Skigen
Ivan: Anthony Stevenson
Nameless Man No. 4: Jonathan Weirich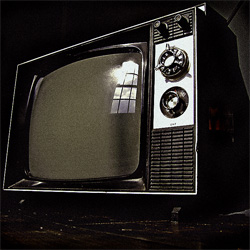 Synopsis
A play about the banalities of life in a typical family, except for a grandmother who claims she is the only one who knows there is a dead body in the house.
Production history
Havel's first solo effort at playwriting, put aside and forgotten for many years. The play was never performed until after he became president. It premiered at the Vinohrady Theatre in Prague in 2000. This is the first time it has even been performed in English.