Plays
The Memo
A new translation
Translated by Paul Wilson
Directed by Edward Einhorn
Produced by Untitled Theater Company #61
Presented at the Ohio Theater.
THE MEMO IS NOW AVAILABLE FROM THEATER 61 PRESS
Wednesday, November 1 at 8p.m.
Saturday, November 4 at 4p.m.
Monday, November 6 at 8p.m.
Saturday, November 11 at 8:30p.m.
Friday, November 17 at 7p.m.
Sunday, November 19 at Noon
Monday, November 20 at 8p.m.
Saturday, November 25 at 9p.m.
Production
Producer: David A. Einhorn
Composer: William Sullivan Niederkorn
Set designer: Alexander C. Senchak
Lighting designer: Maryvel Bergen
Costume designer: Carla Gant
Dramaturg: Karen Lee Ott
Assistant director: Michael Scott-Price
Stage manager: Jodi Katz
Assistant stage manger: Faith Uyetake
Cast
J. V Brown: Peter Bean*
Victor Kubs: V. Orion Delwaterman
Student: Ryan Dutcher
Talaura: Talaura Harms
Ms. Kalous: Uma Incrocci*
Alice: Alice Starr McFarland
Sid Kunc: Skid Maher
Student: Tom McCarten
Josh: Josh Mertz
Shelley: Shelley Ray*
Student: Leah Reddy
Andrew Gross: Andrew Rothkin
Student: Josh Silverman
Ken Masat: Ken Simon
Max Ballas: Maxwell Zener*
Music performed by The Mendoza Line
Please go to www.nyitawards.com to vote for this show (and other Havel Festival shows) in The New York Innovative Theatre Awards.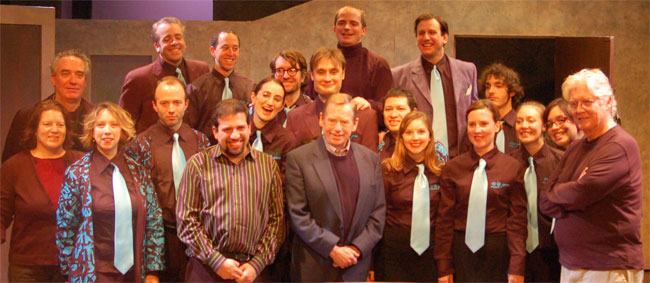 President Havel with the cast and production team of The Memo.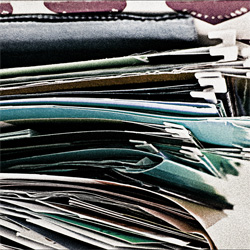 Synopsis
Under the nose of Gross, the Managing Director of a large bureaucracy, a mysterious new official language has infected all office communications. The new language is completely logical and almost completely incomprehensible. The key to the whole affair lies in a Memo, but since the Memo is written in the new language, no one seems able to read it.
Production history
Originally performed under the title "The Memorandum," this play helped bring Havel to the attention of the American public, winning an OBIE in 1969 for its production at the Public Theater.